Black Bike Week 2017 Will Happen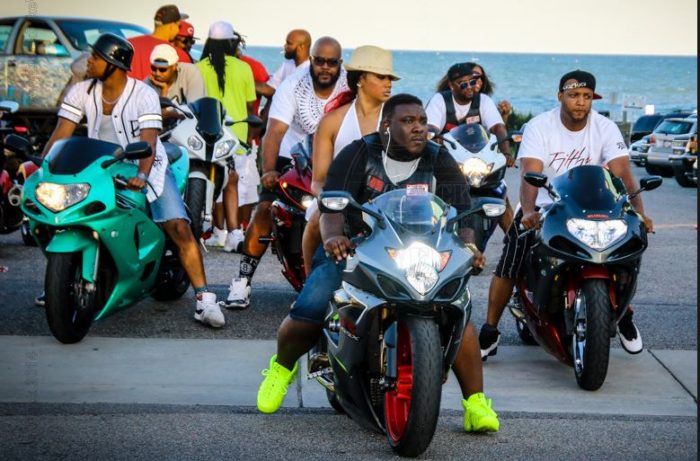 Black Bike Week 2017 expects to draw another 300,000 motor cycle enthusiasts to the Myrtle Beach area from May 26 to May 29, 2017.
Black Bike week  is historically one of the busiest weekends of the Myrtle Beach season.
Attendants of the 2016 Myrtle Beach event  expressed both anger and frustration with the 23 mile traffic loop put in place by the city of Myrtle Beach.   The loop took hours to navigate and caused many of the Kawasaki and Suzuki engines to over heat while stuck in traffic.  Slow moving traffic, caused by the loop,  frustrated both tourists and locals alike.   Hotel and restaurant workers expressed concerns about how the loop affected their commutes into and from work.


Tensions between the city of Myrtle Beach and those who attend the Memorial weekend  event have been at peak for over now the past decade.    However,  those tensions have not diminished 2017 support for the event by the bikers.
A paid parking requirement by the city of Myrtle Beach to Horry County residents has caused a large local group of Carolina Forest residents to demand the city not use county roads for this traffic loop in  May 2017.   This would limit the bike loop to inside city limits and cut the length of the loop by more than half.
On July5, 2016 the city passed a law requiring all county residents to pay for parking inside the city limits of Myrtle Beach.  The two groups have met several times.   Each side has stated they hope to work out a compromise before the May bike rally occurs.
MyrtleBeachSC.com spoke with 10 area resorts concerning the Black Bike Week 2017 Memorial Day Festival.  All resorts confirmed that many reservations have already been made in advance for the festival.   Most all stated they did expect full occupancy for the event.
Related articles across the web
Comments
comments