Blueberry's Grill surpasses 1st Summer sales projections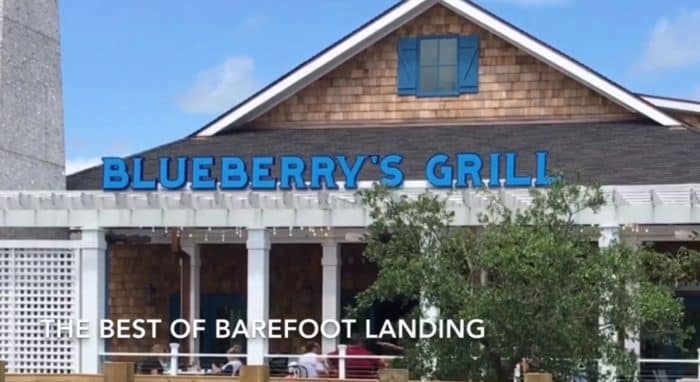 On August 22, 2018, Blueberry's Grill opened in North Myrtle Beach at Barefoot Landing. The Myrtle Beach restaurant previously only operated in the city limits of Myrtle Beach.
This week marks one full year for the North Myrtle Beach location. The numbers, like the food and service, have been remarkable. Blueberry's Grill surpassed 2019 projections by more than forty percent making it one of the most successful Myrtle Beach dining experiences in North Myrtle Beach.
Both locals and tourists agree, Blueberry's Grill is one of the best Myrtle Beach restaurants along the Grand Strand. Chef Evi has a passion for pleasing.
Evi" Spaho was born in Albania, a very small country in Europe, while the country was in the midst of harsh communism. Life was tough and  his family was very poor. Evi obtained his 1st pair of shoes when he was four years old.
Growing up, he always dreamed of coming to America. He had no other dream other than coming to a land where he could work hard and achieve the elusive American dream. When Evi turned 18, he immediately made the journey to America , arriving with just the clothes on his back.

Evi landed in Salsbury, North Carolina, where he poured tiles for a seafood restaurant. The owner of the Blue Bay restaurant liked Evi so much that after 6 months he promoted Evi to a manager. He was just 18 years old. This was a 350-chair restaurant, and Evi not only learned the ropes, but thrived.

He would occasionally go to Myrtle Beach, and soon discovered how  much he loved the beach area. After 5 years, he decided to move to Myrtle Beach.

Evi had a hard time finding a job at first. He worked in a couple different Myrtle Beach restaurants, including Luigi's, when he stumbled upon a restaurant that was failing. He was able to take over the restaurant and was able to completely turn it around. He improved on everything from the quality of the food to the cleanliness of the kitchen, increasing customer service and management.

The restaurant became very successful, and his customers were absolutely devoted.

The Sunny Side Up Grill in Little River, South Carolina, is still hopping  today.

And that leads us to Blueberry's Grill. As chef and manager of  Blueberry's Grill, Chef Evi is proud to have his very own restaurant, built from the ground up. He loves to create unique breakfasts and  unexpected lunches, not afraid to give a tour through his kitchen or to  come out of the kitchen to address a compliment to the chef.  Evi's greatest pleasure is giving his customers the best dining experience they can imagine. After all, that is all he has ever dreamed of.
While Blueberry's Grill outperformed all other Myrtle Beach restaurants in its peer group during the Summer of 2019, Chef Evi would prefer to focus on the quality of the food and customer satisfaction. His humility is something every American should aspire towards.
Comments
comments