Georgetown County Councilman John W. Thomas reached out to S.C. Attorney General Alan Wilson for his opinion on Santee Cooper HOA light pole rentals.
We first covered this story on February 2020. More recently, MyrtleBeachSC news made you aware of the land deals between Senator Luke Rankin and Santee Cooper Board Vice Chairman David Singleton.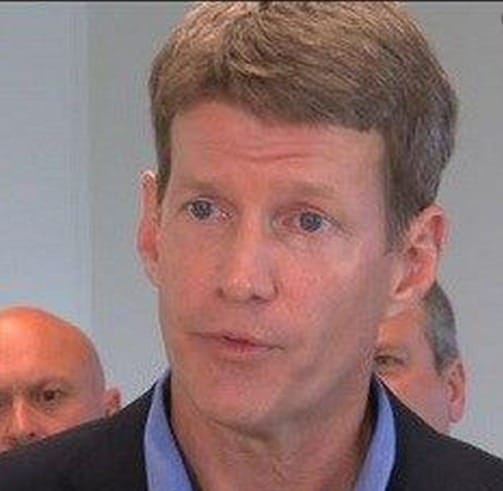 ARE THESE LEASES LEGAL?
After Homeowners at Plantation Lakes in Carolina Forest raised concerns, a Pawleys Island H.O.A. is now questioning the leases as well.
Homeowners in Plantation Lakes and, now, Pawleys Island want to do away with the hidden utility fees they pay Santee Cooper monthly.
Homeowner Bob Sweet says the association of homeowners pay $7,700.00 monthly to lease light poles from the troubled utility.
Says Sweet, "Santee Cooper has been successful at keeping this below the radar. When a community is first being developed by a developer, Santee Cooper approaches that developer and says "have we got a deal for you!" You don't have to finance hundreds of thousands of dollars to put in your outdoor lighting system. We'll pay for that. And then when you do that, we'll just lease them back to you."
Sweet adds, "Then in a year of two, we will turn this over to a duly elected H.O.A., then they will assume this contract for you." The contract goes forward into perpetuity.
The high priced lease with Santee Cooper, however, is for eternity. The homeowners of Plantation Lakes have been paying the monthly lease of $7,700 for 15 years. They have paid $1.4 million in total so far. This is more than 2 times the cost of the poles with installation. The lease continues forever with no inexpensive way out per S.C. legislation.
THOMAS REACHES OUT TO THE ATTORNEY GENERAL
Georgetown County Councilman John W. Thomas sent his concerns in a letter  to S.C. A.G. Alan Wilson, the text of which is below: 
The South Carolina Public Service Authority, otherwise known as Santee Cooper, has installed outdoor lighting systems in private developments and rented them to the Homeowners Associations (HOAs).
Recently these agreements have gotten significant media attention as HOAs have complained about the fairness of the agreements, where in the case of the Plantation Lakes HOA in Horry County, they have paid Santee Cooper $1.4 million in rent for a system that is estimated to have cost $700,000 to install.I have Georgetown County residents in the Heritage Plantation HOA in a very similar situation.
They are also complaining about paying much more in rent than the system actually cost to install. There are likely many other HOAs in the Santee Cooper direct serve area that have similar outdoor lighting system rental agreements with the utility.
I have attached a copy of the "South Carolina Public Service Authority Private Outdoor Lighting Service Schedule OL-17," which to my understanding is the rental agreement between SanteeCooper and the HOAs.
Both the Plantation Lakes and Heritage Plantation HOAs have reached out to Santee Cooper in an effort to reach an agreement to either buy these outdoor lighting systems or have ownership transferred to the HOAs, without success.
In an October 31, 2019 email, which is attached, Carlita Goff, an area supervisor with Santee Cooper states that while Santee Cooper wants to be responsive, "it has determined that we will be unable to sell the lighting assets" to HOAs because of SC Code Section 58-31-30(B), which states "Without prior approval from the General Assembly by act, the authority must not sell, transfer, lease, dispose of, or convey any property, real, personal, or mixed, of the authority used in the generation, transmission, or distribution of electricity, beyond that property considered to be surplus."
Goff goes on to state "This lighting asset is an installed and functioning outdoor lighting system asset generating monthly revenue for Santee Cooper, and does not meet the statutory definition of 'surplus.' It is also neither obsolete nor scrap material."
I am seeking an opinion as to applicability of Code Section 58-31-30(B) to these outdoor lighting system rental agreements.
Does this code section apply to these agreements? If the code section applies, since the General Assembly is not a party to these outdoor lighting system rental agreements and to my knowledge the General Assembly has not provided "prior approval…by act," as required under the law to allow Santee Cooper to "lease" such property or assets, are these outdoor lighting system rental agreements invalid?
If the code section is not applicable to these outdoor lighting system rental agreements, is there any legal impediment to Santee Cooper negotiating a sale or transfer of these systems to the HOAs, absent the temporary S.C. Dept. of Administration restriction on the sale of Santee Cooper assets as part of the process of considering a sale of Santee Cooper to an investor-owned utility?
Your assistance in providing a legal opinion on these important matters is greatly appreciated.
Thomas – AG Opinion Letter by David L Hucks on Scribd
Comments
comments