A fresh slate of HCGOP candidates swept into Horry County offices on Saturday promising to clean up local corruption.
Roger Slagle was voted in as HCGOP Chairman. Tracy Beanz Diaz was elected HCGOP State Executive Committeeman. Jeremy Halpin was elected HCGOP Vice Chairman.
None of the three previously served in the Horry County Republican party in any capacity.
CLEANING UP LOCAL CORRUPTION
One constant mantra among the group was the need to clean up Horry County corruption. In the video below, Roger Slagle speaks about this concern.
Slagle Speaks About Local Corruption
The new team of leadership paired with Lin Wood and MySCGOP in their approach to campaigning. Lin Wood is running against Drew McKissick for State SCGOP Chair in May.
At the 31 minute mark, in the video below, viewers can hear Wood also speak about local and state-wide corruption. He promises that "Justice is coming".
31 Minute Mark: Lin Wood Speaks of Justice & Local Corruption
CORRUPTION OR COLLUSION?
Those of us on the ground continually point out that the problem with electing RINOs along the Horry County coast has more to do with collusion than corruption.
The circular, "self serving" system between the local, Deep State and local politicians keeps coastal RINOs in power. The group below has done so for fifty years.
PULLING ON A WEED, FINDING A TREE ATTACHED TO IT
The Horry County Deep State includes:

BRING YOUR "A" GAME
If these fresh faces want to bring about lasting change, they will have to somehow deal with the local, Deep State. The last group largely chose to ignore them as if they did not exist.
How this group navigates the local deep state will be telling.
FIRST CHANCE JUST AHEAD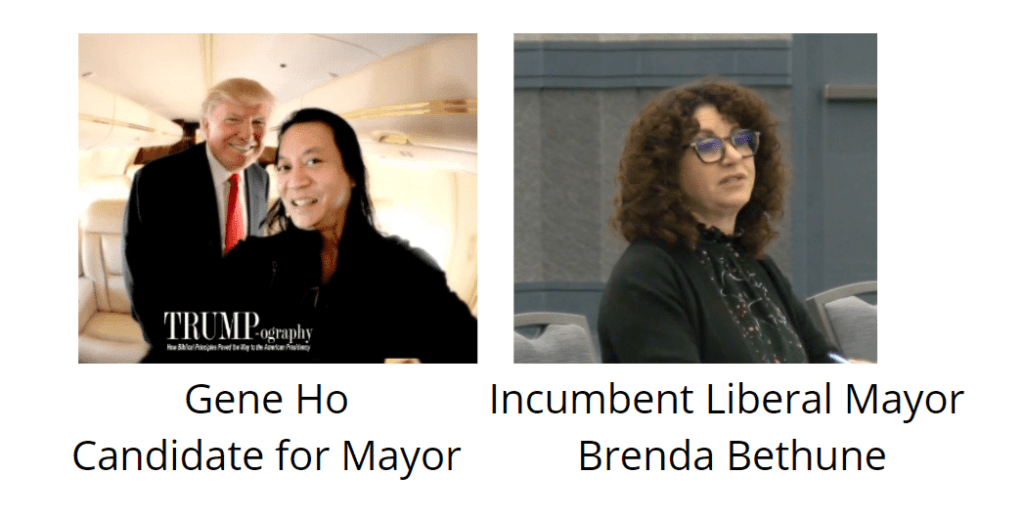 How well this new group can fund raise, organize, and take on the tasks they campaigned to accomplish (in getting their pro Trump candidates elected) will be witnessed firsthand this coming November.
Myrtle Beach local Gene Ho is a former Trump photographer and huge Trump supporter. He is often seen photographed with Lin Wood, General Michael Flynn, and other core members at events held nation wide.
He lags Bethune in the polls. Bethune currently has ten times what Ho has in his campaign account.
Can this group help him raise the minimum $100,000 Ho will need to compete? Can they help him organize a ground game? Can they take on and compete with the MBACC, CCAR, the Coastal Education Foundation, and the GSBA?
Time will tell. November is just ahead.
Comments
comments