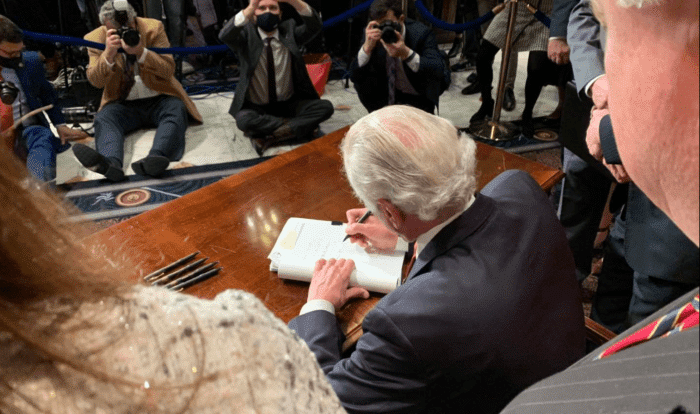 Today, S.C. Governor Henry McMaster signed the Heartbeat Bill into law.
Wrote S.C. Representative Steward Jones, "This was a monumental win in the war to defend the unborn. We've just begun."
The S.C. House on Wednesday voted 79-35 in favor of the law, which is formally titled the "South Carolina Fetal Heartbeat and Protection from Abortion Act."
The law outlaws most abortions after the child's heartbeat can be detected inside the mother's womb. This happens typically six weeks after conception.
Abortion will still be allowed in the following instances:
Rape
Incest
Fetal anomaly
Carrying the baby would harm the mother's life.
But the bill would require doctors to provide the sheriff's office with the patient's contact info within 24 hours if an abortion is performed on a woman who was pregnant as a result of rape or incest.
Pro-choice groups like Planned Parenthood and the American Civil Liberties Union are expected to immediately file a lawsuit claiming the law is unconstitutional. It is expected that any litigation surrounding the law may prevent the law from immediately taking effect.
Comments
comments