How A Penny Tax Killed Myrtle Beach
The Penny Tax: America was founded demanding liberty from just this type of tax.
Horry County Council, Myrtle Beach City Council, and the Myrtle Beach Area Chamber of Commerce [MBACC] have each extolled the virtues of the penny tax in paying for items like roads and advertising. One example, the tourism development fee is a 1 percent retail sales tax on everything a person buys in the City of Myrtle Beach. From restaurant meals and hotel rooms to clothes, both tourists and residents pay this fee year-round. However, the City of Myrtle Beach and the MBACC promote the fact that the tax is largely paid for by tourists. Tourists can't vote locally.
"No taxation without representation" is a slogan originating during the 1700s that summarized a primary grievance of the American colonists in the Thirteen Colonies, which was one of the major causes of the American Revolution. In short, many in those colonies believed that, as they were not directly represented in the distant British Parliament, any laws it passed affecting the colonists (such as the Sugar Act and the Stamp Act) were illegal under the Bill of Rights 1689, and were a denial of their rights as Englishmen.
ROGUE, LOCAL GOVERNMENT
Since Myrtle Beach City Council first voted the tax into law, arguments have centered around whether the tax grows tourism. Few, however, have noted how the tax lead to the unintended consequences of a rogue, ineffective, and unaccountable local city government.
Why is Myrtle Beach city government no longer accountable to local tax payers? Because the costs of city government are increasingly dependent on taxpayers who can not vote. The TDF collects over $24 million annually alone. The city of Myrtle Beach also collects a Hospitality tax, RIDE III road taxes and Atax monies. All of these penny taxes work together to pay a substantial portion of the costs of city and county government. Of the "tourist paid" tourism development fee penny tax, 4 percent goes to the city to pay for local government and 16 percent is used for tax rebates to local homeowners.
Over $4.5 million, however, is then collected from "out of state" condo owners in business license fees for the privilege of owning a condo in Myrtle Beach. The condos are rented and managed by City of Myrtle Beach preferred property managers.
These condo owners are not truly in a private business. Property management firms are the actual business owners. These condo owners are also charged as much as a $2,000.00 annual net higher real estate tax than those who live in town. "Out of state" homeowners can't vote in local elections, however. These taxes and fees are just one more example of the taxation without representation model loved by city leaders.
Myrtle Beach City Manager, John Pedersen has long extolled the wonders of penny taxes, as well as, TIF taxes. Tax increment financing (TIF) is another public financing method that is used as a subsidy for redevelopment, infrastructure, and other community-improvement projects in many cities throughout the United States. The TIF is currently charged in the Market Common district of Myrtle Beach. While not a penny tax, this very tax is one reason Horry County is suing Myrtle Beach at this very moment.
HEAVY HANDED, UNEQUAL TREATMENT OF MERCHANTS
As a result of these various penny taxes, in 2016, Myrtle Beach City Government began to throw its weight around in re-thinking what local businesses it would support and which it would drive out of the city.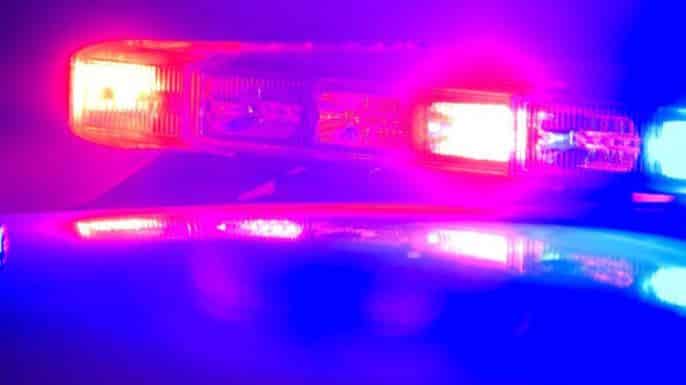 Merchants, who were later forced out of business, began complaining about city police harassment of customers inside their establishments. Blue lights were left flashing outside of local bars all night long with police scaring off customers while arresting no one. Zoning laws were then changed by Myrtle Beach City Council. These new laws closed certain designated areas early, leaving other similar businesses in the city open later.
In 2018, a new zoning overlay area was created that completely outlawed the sale of legal merchandise. This same merchandise, however, can now be sold anywhere in the city, except in the newly zoned area.
The city of Myrtle Beach has since purchased many of the properties once harassed, now closed by local government.
In the Superblock area of town, local taxpayers are now being required to pay for the costs of $6 million in new development on city purchased properties. The properties will then be leased to private businesses at low cost leases. Many downtown merchants believe investment costs for private enterprise should be paid for by the private businesses that benefit from those investment costs.
THE MERCHANT REVOLT OF 2018
In 2018, merchants said enough. Over 13 downtown merchants are currently suing the city of Myrtle Beach. The lawsuits are expected to cost the city millions upon millions of dollars.
When the TDF was passed in 2009, local resident Karon Mitchel believes little accountability was put into how the monies were spent. Once the dollars started pouring in, former MBACC C.E.O. Brad Dean helped set up local businesses for MBACC employees. MBACC then began funneling hundreds of millions of penny tax dollars into these same crony insider businesses. The scope of work was never put out for competitive bids. No system was put in place to determine whether an insider company was qualified to do the work MBACC was paying it millions to do. Mitchell called foul and is now suing.
Homelessness City-Wide

Tent Houses Behind Local Walmart

Homeless Man Sleeps Downtown Oceanfront

Similar signs posted near swash areas in Myrtle Beach

Not the Same Beach As Before The Penny Tax
Employee Killed In Bar Shooting

8 Shot Father's Day 2017 in downtown Myrtle Beach

With ongoing shootings, Myrtle Beach now considered a high crime city both nationally and locally
One central argument made by local leaders is that tourists, who don't want to pay the taxes, don't have to come. "Inside the city of Myrtle Beach" tourism numbers reflect tourists are now choosing cities like North Myrtle Beach, avoiding the TDF penny tax altogether.
Comments
comments