Myrtle Beach Chamber Hosts Downtown Redevelopment Forum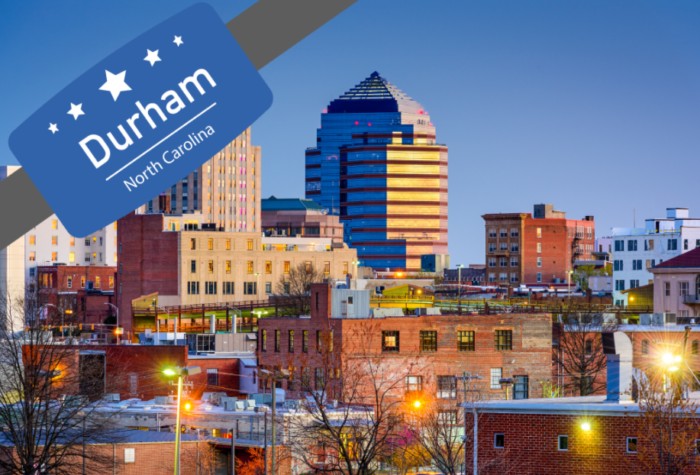 On Friday,  the Myrtle Beach Area Chamber of Commerce (MBACC) hosted a forum on Downtown Re-Development featuring Bill Kalkhof of Downtown Durham Inc. and Chris Stone of Visit Greenville SC.
Comments made by Mr. Kalkhof can be seen above.  Mr. Kalkhof is well acquainted with the Myrtle Beach City Manager, John Pedersen, as they have worked together in Durham in the past.
The strongest argument made by both were for Myrtle Beach city leaders to stay the course.  Speakers pointed out that complete change can take as long as 45 years.
CAN MYRTLE BEACH BE LIKE GREENVILLE OR DURHAM?
Questions remain as to whether these two towns are the best prototypes to consider when examining downtown redevelopment in Myrtle Beach.  Greenville has a huge population center located just north in Charlotte, NC, south in Atlanta, GA and west in Asheville, NC.  Greenville, in-fact, is considered to be located along a trade route.
Durham is situated near Chapel Hill, Raleigh, Greensboro, and Winston Salem.  These college towns are the ongoing life-spring of America's future.  Younger Americans literally inhabit these towns.
While Myrtle Beach is a tourist town, which attracts young starter families, our population of locals is largely made up of retirees.  MBACC's biggest success story might, in-fact be, its work alongside the Coastal Carolina Association of Realtors in bringing a huge migration of re-located retirees into our area.
Isle Of Palms, North Myrtle Beach, Daytona Beach, And Cocoa Beach
Residents and merchants we spoke with on Friday,  who found the conference highly interesting, asked us why the DRC and MBACC would not rather choose to look at the cities of Isle of Palms, North Myrtle Beach, or Daytona Beach?
Myrtle Beach leaders consistently ignore the successes garnered by North Myrtle Beach when looking for ways to improve tourism and downtown growth.
Comments
comments