Romero Qendro, 54 of Myrtle Beach, was arrested today by Myrtle Beach Police for illegally housing J-1 Visa Students in a garage at his home.
According to the U.S. Government, J–1 exchange visitors come to the United States to teach, study, receive training, or demonstrate special skills. The J1 visa is meant for students who need practical training that is not available to them in their home country, and the training must be directly related to their academic program.
Over the past decade, Myrtle Beach brought in thousands of J-1 students annually to work in the hospitality industry.
Myrtle Beach Police responded to a call in the 800 block of 66th Avenue North. Upon arriving today, they noted a rental apartment constructed inside the home's garage.
Investigators learned that Qendro was renting the garage to three J-1 students. The property did not have proper building code certifications to allow residency in the garage. Qendro never applied for a city business license to rent the garage.
The makeshift garage did not have adequate air conditioning for the current mid ninety degree heat. The facility was also not up to standard code for human habitation.
Myrtle Beach regulatory officers and the Fire Marshall were then called to the scene. They inspected the property and issued citations to Qendro for all they observed.
Myrtle Beach Police now have Qendro in custody.
Police Chief's Official Statement To The Press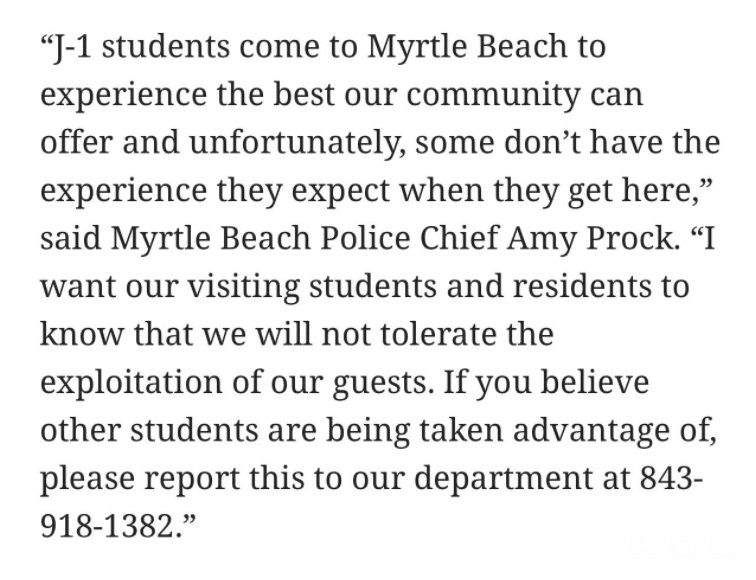 Comments
comments