Pardon Our Interruption: MyrtleBeachSC.com Cyber Attacked
If you regularly follow MyrtleBeachSC.com,  you will note that our ability to report was completely shut down several times in 2016.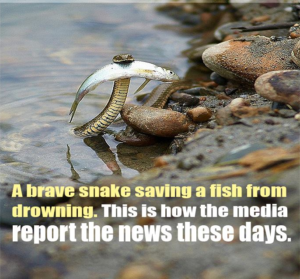 MYRTLEBEACHSC.COM WORKS FOR OUR READERS IN HOLDING LOCAL GOVERNMENT ACCOUNTABLE
Our services were interrupted for the 8th time by cyber attacks last week.
In This Last July Round of attacks against our firm:
*Our company official email accounts were hacked
*Our Facebook pages, Instagram Pages, and all other social media accounts were hacked
*Many of our regular readers were blocked on our accounts.  Hackers ensured they could not post comments on our site and on our social pages.
*Our website servers were also once again attacked.   This time it was the social interactions on the page that we singled out.
*At a recent business meeting in Myrtle Beach,  Mayor John Rhodes addressed the group and informed them, as businessmen,  they had to find some way to permanently put our news group out of business.
*The Mayor's  wife also  went on a social rant where she informed a local resident that she would call and threaten all of those who advertise with us.
*Myrtle Beach Area Chamber of Commerce President,  Brad Dean continues to make global statements on other news channels about our reporting.  He never specifically points to any articles or details that we have written that are not accurate.
*Myrtle Beach Chamber of Commerce member paid and unpaid trolls continually haunt the social pages of stories we write.
*Members of the Myrtle Beach Chamber have worked to ensure our key stories stay out of Google News.
MyrtleBeachSC.com has now increased its security for the eighth time this year.
We remind our readers that we live in a democracy that ensures a free press.
We started this company as we witnessed the continual merging of Corporate News concerns and local, state and national governments.
Every Corporate media outlet in Horry County (Myrtle Beach Area) receives millions from the Myrtle Beach Area Chamber annually.
That includes:  MEDIA GENERAL   WBTW and 47 other stations,  RAYCOM  WMBFnews and 46 other stations,  and also SINCLAIR   WPDE.  Sinclair Markets itself as one of the largest and most diversified media corporations in America.
THE PROBLEM?   There is a lot of money in Government connected to the 3 billion tourism dollars from our area.   In Myrtle Beach,  a 1% tax fills Corporate pockets nicely and that includes Corporate News stations.
The next time you hear corporate news defending the city of Myrtle Beach or the Myrtle Beach Area Chamber and it seems slanted or lacking the full story, there is room to ask if there is any connection.  However, this is not our concern.
At MyrtleBeachSC.com, we take no monies from the Myrtle Beach Area Chamber of Commerce.  We write for our readers and no one else.
Too often in 2016, we have found others trying to make MyrtleBeachSC.com the story.
When MyrtleBeachSC.com posts a story that might reveal anything unfavorably about the city or the Chamber of Commerce, our goal is simply to let the news be told.
We believe informed readers make for good government and sound communities.   We look forward to continuing to serve our area.
Comments
comments