Trafalgar's Senior Strategist Robert Cahaly is certainly no stranger to Myrtle Beach politics. Cahaly is considered one of the brightest campaign strategists in the state of S.C.  He is currently involved in the campaign, as well as, the sky-rocketing future of popular, local Horry County Councilman, Tyler Servant.  Servant is sure to be a key, future leader in Horry County.
So when a poll comes out, as it did today, from the Trafalgar group,  locals pay attention.
The below survey was commissioned by the Convention of States Action group. Its members advocate term limits and spending limitations on Congress and the federal government.
The poll, taken November 29th to December 30th, included more than 2,223 respondents from a random stratified selection of likely 2018 general election and primary voters.
The margin of error is +plus or minus 2.10 percentage points.
The numbers are:
SC Governor's Race – GOP Primary
Henry McMaster 39.92%
Kevin Bryant 11.05%
Someone else 10.14%
Catherine Templeton 7.92%
Yancey McGill 3.01%
Undecided 27.88%
SC Governor's Race – Democrat Primary
Phil Noble 25.47%
James Smith 20.38%
Undecided 33.54%
THE PASCOE PROBE MAY IMPACT THESE NUMBERS, HOWEVER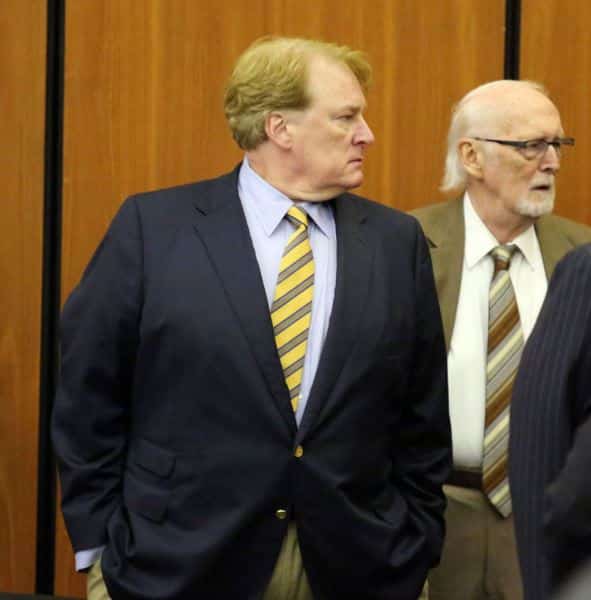 As the State News headlines recently read, SC Gov. McMaster's former political adviser was just indicted. Will that relationship dog his election hopes?
Before his plea agreement, Richard Quinn of Richard Quinn & Associates was the top political consultant in the state of South Carolina. He is famous for representing S.C. Senators Luke Rankin and Hugh Leatherman.  He has also famously represented Attorney General Alan Wilson and S.C. Governor Henry McMaster.
Rep. Rick Quinn Jr. (son of Richard Quinn) pleaded guilty to corruption charges in December, becoming the third Republican lawmaker convicted in a wide-ranging Statehouse corruption probe. Prosecutor Pascoe said the investigation is not over.
"Quinn broke the law by taking $4 million in unreported money from lobbyists on behalf of his father's consulting firm and did their bidding," Pascoe said.
"It wasn't about service to the people, it was about service to his pocketbook," Pascoe added.
As part of the deal, Quinn resigned and Pascoe also agreed to drop corruption charges against Quinn's Republican consultant father Richard Quinn Sr. But the elder Quinn must testify this month before a grand jury that continues to investigate legislators and others and fully cooperate with the State Law Enforcement Division. Richard Quinn Sr. has dozens of high-powered clients in the state, including U.S. Sen. Lindsey Graham, Senator Luke Rankin who chairs the Judiciary committee as well as serves on the Banking and Insurance, Education, Ethics, and Transportation Committees.   S.C. Senate Leader Hugh Leatherman is also a key associate of Richard Quinn.  Leatherman is considered the most powerful person in the state of S.C.
"We're going to find out a lot next month," Pascoe told Judge Mullen, when asked in December why he was dropping the charges against Quinn and his son in exchange for their cooperation.
Comments
comments