Power shift – these two among most powerful in Horry County
For almost thirty years, the power grid remained unchanged in Horry County.
When King Tobacco tumbled in the 1970's, Horry County turned to tourism.
A key indication of who is in power can be measured by who is being tax subsidized locally. Until 1980, tobacco was the most tax subsidized industry in the county. Currently, the Myrtle Beach Area Chamber of Commerce is tax subsidized $55 million annually.
As tourism gained influence, tourism industry leaders quickly replaced farmers as the area's power base. In the 1980's, the power grid was re-aligned around systems the tourism industry put into place as follows.
The departure of Brad Dean on March 13, 2018 sent a clear signal. Re-alignment in the county was happening.
KEY SIGNIFICANT MOMENTS OF CHANGE
Voters turned out in the City of Myrtle Beach in November 2017 wanting change. Brenda Bethune, Gregg Smith and Jackie Hatley were swept into City of Myrtle Beach elected offices. While the voters never got the change they voted for, the system was clearly disrupted by new faces learning an old system.
Vague promises made by these 3 to reform the Myrtle Beach Area Chamber of Commerce and create transparency in the political systems of city government have not been honored to date, however.
If Dean's departure left a vacuum, it was quickly filled by Horry County residents. Even before the floods of Hurricane Florence in the Fall of 2018, county residents were ready for true systemic, county-wide reform.
In the primary elections of 2018, out went former Horry County Council Chairman Mark Lazarus. Out went S.C. House Representative District 104 Greg Duckworth.
82,000 voters turned out en masse in November of 2018 electing Ken Richardson as new Horry County School Board President in what turned out to be a route.
As much as possible, Horry County residents now intend to be in charge.
MAYORAL POWER GOES UP
As county residents can not vote in city elections, however, mayors Brenda Bethune and Marilyn Hatley are insulated from the transitional gains in power by the county resident voter base.
Realizing this, Myrtle Beach City Manager John Pedersen and Mayor Brenda Bethune became a power base unto themselves. As we reported yesterday, much of their current marching orders in re-engineering downtown Myrtle Beach are taken directly from the Municipal Association of Cities' playbook. That article can be viewed here: https://myrtlebeachsc.com/citys-policy-of-re-engineering-private-property-rights-influenced-by-masc/
Bethune and Pedersen are plaintiffs in a $60 million hospitality lawsuit with Horry County. The two are defendants in several lawsuits, including one with Horry County Schools and several with Myrtle Beach city merchants.
City merchants have gone as far as asking to be de-annexed from the City of Myrtle Beach.
The level of resistance, from what most call Bethune and Pedersen's over-reach, will play out in the upcoming Fall City of Myrtle Beach elections this year.
Lasting change or a blip?
Next year's 2020 elections will be a clear indication of whether the change in the past power structure was a voter blip in 2018 or a new normal. Up for re-election are members of the "old" power guard, including Gary Loftus – Horry County Council, Dennis DiSabato – Horry County Council, Cam Crawford District 6 – Horry County Council, and Paul Prince District 9 – Horry County Council.
FLOODING, OVER-DEVELOPMENT WILL BE FRONT AND CENTER ISSUES
Central in discussions among county residents are concerns about flooding and county-wide over-development. County residents are united in these two key concerns. These two issues will be the primary driving issues among resident voters in 2020.
THIS TOO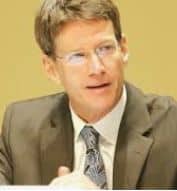 Long standing S.C. Senator Luke Rankin's seat also is up for re-election in 2020.
How well Senator Rankin will fare in this election climate is unknown. As oversight chairman of the Santee Cooper $8 billion nuclear failure, he will need to work through that issue with the voters.
Rankin has represented Horry County's 33rd District since 1993. He is a product of the former power grid. At this time, no local challenger to his candidacy has announced.
Comments
comments