SURFSIDE STRONG CANDIDATES WIN IN SURFSIDE BEACH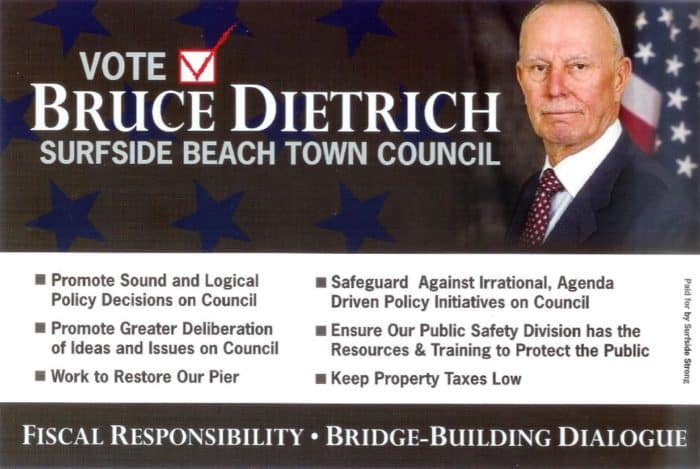 With less than one thousand votes in total cast, big money from an unknown group, known as "Surfside Strong", won the day in the April 3rd Surfside Beach elections.
Perhaps only the three winners themselves will ever know who financed the money behind Surfside Strong.  Surfside Strong blitzed local mailboxes over the Easter weekend comparing one incumbent, Tim Courtney, to Saddam Hussein.   The question now for Surfside Beach residents, will those elected work for the citizens of Surfside Beach or the hidden agenda behind Surfside Strong?  When the will of Surfside Strong is in direct conflict with local citizens, which side will candidates Pellegrino and Dietrich choose?
Political pundits say this is now typical in small town America where big money can win any election that has a small voter turnout.  Questions remain as to whether this is good government or not.  No resident can assume the concerns of big money interests always line up equally with the concerns of voters.
Comments
comments