Take note this Christmas, next year begins a decade of change
"The 2020s will be the decade of the Horry County resident. All elected leaders who desire to govern against the will of those citizens can consider themselves relics of yesteryear."
The Christmas of 1969 was the beginning of an entirely new era.
The 1960s was the decade of the Beatles.
Woodstock, The Monterey Pop Festival, Altamont, The Vietnam War, the hippie movement, Civil Rights and the Kennedys defined the 1960s.
Elton John, Olivia Newton-John, Crosby Stills Nash & Young, The Eagles, Fleetwood Mac, Disco, and Watergate were very different hallmark moments of the 1970s.
Few people confuse the 1960s with the 1970s.
The baby boomer generation became the parenting generation of the 1970s. They were the generation of record. So it will be with Millenials and Generation Z in the 2020s.
Everywhere, that is, except Horry County. In Horry County, Baby Boomer residents will define the region for the next 20 years.
2020 Horry County Trends
Collusion Era Wanes
Horry County has been the poster child for Business/Government collusion for the past 40 years. Over the last two election cycles, however, Horry County residents continue to vote these collusionists out of office.
No one better personified the arrogance of early 2000s business/government collusion than former Horry County Council Chairman Mark Lazarus. While he is currently unaware, Lazarus has no future in Horry County elected office.
Mark Lazarus could certainly run for Myrtle Beach City Council or Myrtle Beach Mayor and likely do well. Lazarus, however, has lost the trust of residents county-wide.
The business/government collusion era of politicians taxing the many in support of the few is coming to an end.
The end of Myrtle Beach running Horry County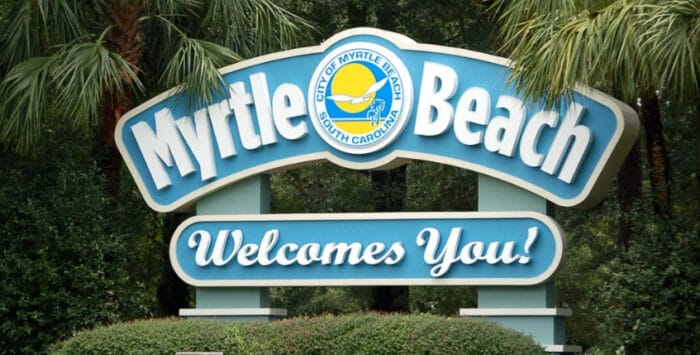 The city of Myrtle Beach's reign and rule over Horry County is quickly coming to an end. While the current "secret" Hospitality Settlement agreement has language demanding that all of the taxes collected in rural Horry County go towards I-73, residents will show up with pitchforks to throw out any county councilman supporting that settlement.
Horry County residents are NOT going to buy the City of Myrtle Beach Tourism Lobby an interstate. Unless the I-73 language is removed, Horry County residents will not support this deal.
Horry County Councilmen, like Gary Loftus, who provided cover for the City of Myrtle Beach these past decades can look forward to a swift departure from office this coming June.
Senator Luke Rankin can also look forward to a strong primary challenge as well. The days of putting the needs of a select few, inside the city limits of Myrtle Beach, ahead of county residents are over.
The 2020s will be the decade of the Horry County resident. All elected leaders who desire to govern against the will of those citizens can consider themselves relics of yesteryear.
Comments
comments