Ten Years Ago Pavilion Torn Down
Ten years ago this Fall, the Myrtle Beach Pavilion said adios to millions of heartbroken tourists.  The attraction was known world wide.  With the pavilion torn down,  Myrtle Beach would never be the same.
Ten years later,  the same area is a mere shadow of itself.   New development in the area has been slow and unimpressive.
"That was one of the saddest days of my life,"  Egerton Burroughs told local paper Sun News, the director emeritus of the corporation that owns the land, Burroughs and Chapin. "It broke my heart, but it's a business and the business model changed. The downtown area is still struggling and having problems with many different things.  I think it's going to take a lot of work to rebuild the downtown."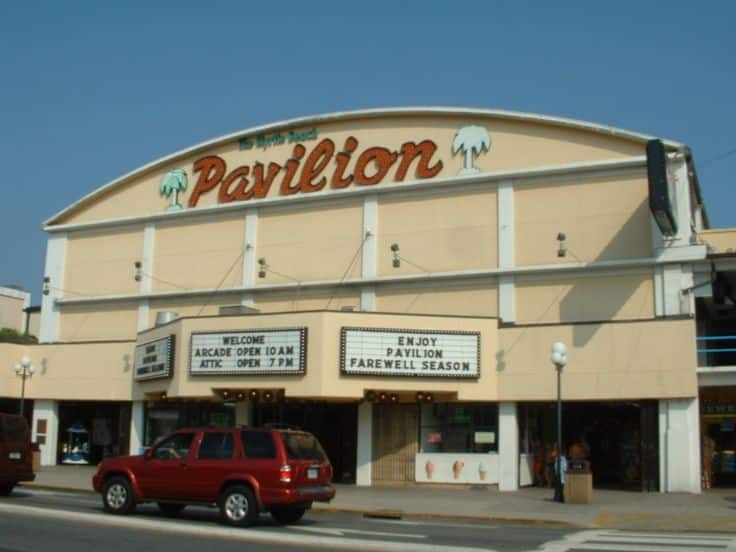 "The word was that it was not doing well," Buz Plyler, owner of the downtown Gay Dolphin Gift Cove explained . "You could see and count the number of people on the deck of the roller coaster, and it was a real good indication of how good business was doing at the time, and to me, it still looked like it was doing very, very well and it hadn't dropped off."
"I think you're going to have to see a lot of things done between the Pavilion area and Family Kingdom," Egerton Burroughs added. "I think you're going to need to see a lot of new construction, different businesses. It's not a very friendly place for families and all down there right now."
Why the most prized real estate on the ocean in America remains distressed and run down is a mystery to almost everyone?  Mayor Rhodes, Myrtle Beach Councilman Randal Wallace, and Myrtle Beach Councilman Wayne Gray say it is because the city has no leverage over Burroughs and Chapin  (B&C).    Mayor Rhodes helped land a Chinese investment deal,  however,  that allowed for the sale of all B&C golf courses just a few years past.
Parking meters put up by the city of Myrtle Beach are one of several reasons tourists and locals refuse to frequent the area.  Another reason is the
current high crime ratings
 that the downtown area continues to get from watchdog sites like Neighborhood Scout.   The area is currently rated the 17th most dangerous area in America.
As a result,  most new development in the greater Myrtle Beach area is happening just outside the city limits.  Highway 544 near Surfside, North Myrtle Beach, and Carolina Forest have witnessed record growth while the city of Myrtle Beach appears stuck in a time since past.  Earlier this week, local merchants  
expressed their concerns and disappointment with city government. 
Increased
Myrtle Beach government spying
, regulations,  and meddling in private businesses by city government have not helped either.   Just today,  local TV station WBTW reported a new  ordinance the city is considering that will require all local businesses like Walmart, CVS, and small merchants to install private cameras on their own properties.  These cameras will be required to link into the city government's  
city wide surveillance system
.   Locals and tourists alike find this high level of increased spying concerning.    As such, many are choosing to visit and shop in nearby communities like North Myrtle Beach, Surfside, Garden City, Conway, Carolina Forest, and Pawleys Island.
Tourists and locals not run off by high crime and dated properties,  are now faced with the challenges regarding the loss of free parking.  The Myrtle Beach City Council implemented a new parking plan placing "pay for parking systems" oceanfront this past July 5th.   Last week,  at a Myrtle Beach town hall forum,  the Mayor and City Council were confronted by locals concerned about new parking fees.  Locals take exception to where the parking funds go also.   A group called,  of all things,  the
Downtown Redevelopment Corporation
  (DRC) gets all parking revenues.   With the Myrtle Beach pavilion torn down, and blighted downtown areas,  locals and tourists are still waiting on the "redevelopment part" of this organization's mission to truly start.  The DRC has been in place since 1998 collecting millions in parking fees for more than the last decade.
Related articles across the web
Comments
comments