The Myrtle Beach Timeshare Trap
In 2019, timeshare sales and rentals now make up more than half of all vacation sales in Myrtle Beach. Tourists who book trips on travel sites often unknowingly reserve unused timeshare properties.
These tourists are then enticed to take a tour with that same timeshare group.
For decades oceanfront resorts were property managed. Individual oceanfront units were purchased by out of town investors. These condos were rented to tourists through property management firms who then split the income with the actual condo owners.
For years, Oceana Resorts, in Myrtle Beach was just one such type property management group. Oceana managed eight resorts spanning from Myrtle Beach to North Myrtle Beach. In 2013, the management side of the resort was purchased by Wyndham.
This purchase provided Wyndham eight resort properties to place guests in for its free vacation give-away offers. It also allowed Wyndham a database of previous Oceana guests to target. Guests who had visited these resorts for more than a decade.
The Faith and Jay Story
More and more tourists who rent a resort like above, book it through Expedia, Travelocity, Trivago, and Bookit.com among others. These guests have no idea they have rented an unused Timeshare. Once there, the pitch begins.
Faith and Jay's story ends well. They refused to fall into the trap.
Many who take a take a Timeshare tour end up regretful, however. Here is just one example of a buy that went horribly wrong: https://youtu.be/Q218fyTmYpc
Review sites are filled with complaints about the Timeshare industry as well.
AND THEN THERE ARE THOSE STORIES THAT GO SO WRONG LAWSUITS ARE FILED
The Couch Family Versus Wyndham Vacation Resorts
Come Plaintiffs Lawrence Couch and Linda Couch ("Couches"), Wayne Mauer and Gayle Mauer ("Mauers"), Edward Sherwood and Linda Sherwood ("Sherwoods"), and Gerald Van Etten and Pamela Van Etten ("Van Ettens") (collectively, or individually, "Plaintiffs"), and for their Second Amended Complaint against Defendants WYNDHAM VACATION OWNERSHIP, INC. and WYNDHAM VACATION RESORTS, INC
Defendants, WYNDHAM VACATION OWNERSHIP, INC. and WYNDHAM VACATION RESORTS, INC, in carrying out their fraudulent sales scheme, engage in the following actions or in-actions: a) make false or misleading statements in the advertisement, marketing and sale of VOIs; b) omit and conceal material facts in the advertisement, marketing and sale of VOIs;c) employ a scheme or artifice to defraud owners and prospective owners; d) fail to exercise good faith in dealing with owners and prospective owners; e) create a false impression regarding Defendants' current vacation ownership plan or future plans with owners and prospective owners;f) fail to provide full and fair disclosures of information regarding the purchase of VOIs and the purchaser's rights and obligations associated with same to owners and prospective owners; g)make representations about the price or retail value of VOIs to owners and prospective owners; h)make representations about the increases in the resale price or retail value of VOIs to owners and prospective owners; i) materially misrepresent the size, nature, extent, qualities, or characteristics of VOIs to owners and prospective owners; j) materially misrepresent the conditions under which owners and prospective owners may exchange the right to use accommodations in one location for the right to use accommodations in another location; k) materially misrepresent to owners and prospective owners the current or future availability of a resale or rental program offered by or on behalf of Defendants; l) materially misrepresent the nature or extent of benefits or incidental benefits to owners and prospective owners; m) misrepresent the purpose of meetings, describing them as "account reviews" to address a "problem" with owners' accounts, and "account reviews"to describe "new" "plans," "programs," "deals" or "benefits," or "owner updates," when in actuality owners are attending high-pressure fraudulent sales meetings with the design to sell VOIs; n) misrepresent the length of time for the meetings with owners and prospective owners; o)state to owners and prospective owners that the purchase of a timeshare interest constitutes a financial investment; p) breach Defendants' fiduciary duty owed to owners and prospective owners; q) fail to comply with the disclosure requirements to owners and prospective owners; r)use promotional devices without fully disclosing that the devices are being used for the purpose of soliciting sales of VOIs to owners & prospective owners; s) make assertions,representations or statements to owners and prospective owners that any incentives, including discounts, special prices, merchandise awards, types of memberships or other financial benefits,are only available to owners and prospective owners for the remainder of the day or a limited period of time on which the assertion, representation or 
statement is made ; t) fail to honor or comply with all the provisions of the contracts or reservation agreements with owners; u) obtain credit or financing for owners and prospective owners without their knowledge; v) misrepresent and conceal the amount of fees to be charged to owners and prospective owners, including interest rates, maintenance fees or the structure for future fee increases; w) misrepresent to and conceal from owners and prospective owners the identity, function, or authority of a salesperson or teamof salespersons; x) fail to clearly disclose the seller's identity and that timeshares are being offered for sale at the beginning of an initial contact with owners and prospective owners; and y)misrepresent and conceal the owners' rights to cancel or void a contract to purchase VOIs.
HOW AN ATTEMPTED CANCELLATION NIGHTMARE CAN HAPPEN. LAWSUIT WITH A FORMER WYNDHAM EMPLOYEE
On June 16, 2018, Plaintiff (Wyndham Employee Sandy Adams) sent a text message to Wheeler about a sales representative who was violating ethical practices and state law the day prior regarding a sale and then cancellation of that sale, which was known by the Sales Manager, Ellis Rodgers, and Barnhill.  Plaintiff's text message stated she was going to call Wheeler along with another quality assurance officer, Beth McHale. In the text Plaintiff reported that a Sales Representative, Nick Harvey, had forced owners to sign a cancellation "retraction letter" under false pretenses and lied to them about the sale. Click the link below to follow this must read on SCRIBD.
Wyndham by David L Hucks on Scribd
Adams Cross Complaint (Wynd… by David L Hucks on Scribd
NO HELP FROM LOCALS, S.C. STATE GOVERNMENT, NOR STATE LAWS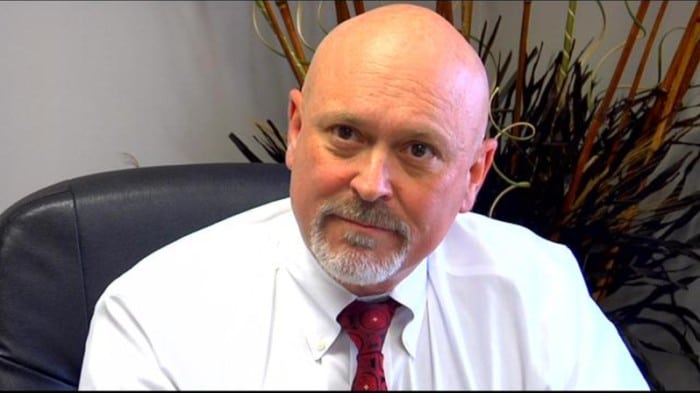 Myrtle Beach State Representative Alan Clemmons participates in legislation regarding timeshare sales and concerns. Clemmons is a Myrtle Beach Real Estate Lawyer. His largest revenue generator is the high volume of Timeshare closings his firm filed over the past decade.
IF YOU DO GET ENTANGLED
In our next segment, MyrtleBeachSC news will provide a support company and ways to help your family get out of the Timeshare Trap.
Wyndham by David L Hucks on Scribd
Comments
comments