After telling everyone in the S.C. House of Representatives and the S.C. Senate that the charges against him were flawed and indicated he planned to fight the allegations, a former S.C. House majority leader walked into court this past Friday, September 1st and announced to all that he had been co-operating undercover with the F.B.I. and the State Law Enforcement Division since March 2017 as an informant against other corrupt S.C. legislators.
"I plead guilty, sir," the Charleston Area Representative (and powerful state political consultant)  Jim Merrill told Judge Robert E. Hood on Friday.
Merrill resigned his house seat Thursday evening, August 31st, at close of day.  Merrill's plea this past Friday, on the morning of Labor Day weekend was a bombshell that left other legislators no time to collaborate and little time to erase emails, clean hard drives or shred incriminating documents.
Merrill's plea agreement is similar to that of another recently convicted former House Speaker's deal. Bobby Harrell resigned his office in 2014 when he pleaded guilty to misusing campaign money for his personal benefit. Harrell received three years' probation and he was required to become an open book for investigators, waiving his constitutional rights and agreeing to testify in court if they called on him.
Merrill's sentence will have him serve just one year in jail, but he has agreed to the same co-operation promised by Harrell.  Harrell's cooperation lead to both Merrill's conviction and the indictment of Rep. Rick Quinn, of Lexington, S.C.  Quinn is also one of the most powerful lawmakers in the state.
Merrill is accused of failing to report money he received from companies, not for profits (example: Chambers of Commerce) and groups that lobby legislators, using his office for financial gain, failing to file reports of campaign-related spending from the House Republican Caucus and overcharging for his work.  Had he not pleaded,  Merrill was looking at serving 30 years in prison.
John Crangle, the government relations director for S.C. Progressive Network,  said the plea agreement S.C. Solicitor David Pascoe offered Merrill is a sign the special prosecutor is using indictments of lawmakers like Merrill to learn about other possible corruption in S.C. Government.
"Pascoe's number one goal is cooperation," Crangle told the Post and Courier, referencing the two plea deals the prosecutor has now cut. "There will be more heads to roll, I think."
HEADS  EXPECTED TO ROLL
RICK QUINN, LEXINGTON LAWMAKER AND POLITICAL CONSULTANT
Misconduct charges are also now  pending against Rep. Rick Quinn, a Lexington Republican who is accused of failing to report more than $4.5 million paid to companies operated by him and his father, and using his position as House majority leader to steer $270,000 in House Republican Caucus funds to family businesses.
RICK QUINN, SR. Owner – Richard Quinn & Associates Political Consulting
For years, the "Quinndom" – the Columbia-based Richard Quinn & Associates political consulting firm, headed by Richard Quinn Sr. – has been an institution in S.C. politics.  His group has consulted for S.C. entities that include U.S. Senator Lindsay Graham, S.C. Governor Henry McMaster, Santee Cooper, SCANA, the S.C. Ports Authority (SCPA), Blue Cross Blue Shield, Palmetto Health, the S.C. Trial Lawyers association, President Pro Tempore of the South Carolina Senate Hugh Leatherman, The University of South Carolina,  and the powerful S.C. Chambers of Commerce that run the coast from Myrtle Beach to Hilton Head.
Quinn Sr. is considered the second most powerful man in the state behind Senator Hugh Leatherman.  The Quinn duo of father and elected son are being pursued by prosecutor Pascoe for politically consulting with numerous firms while legislation was continually on the agenda in the S.C. General Assembly that the son, Quinn Jr., was actively working to get passed.
Alan Wilson, S.C. Attorney General
Governor McMaster himself refused to respond to calls for S.C. Attorney General Alan Wilson's resignation after the A.G. admitted to sending an email to Richard Quinn, Sr. (for him to proof read and edit) as it related to the charges Solicitor David Pascoe was pursuing in regards to Quinn's son.
S.C. Legislators called on Wilson to resign in the wake of a Post and Courier story highlighting interactions between the state's top legal official, his political consultant Richard Quinn Sr. and a lawmaker, Rick Quinn Jr.,  named in the ongoing Statehouse corruption probe.
"The appearance of collusion exposed in (Sunday's) Post and Courier makes it clear that the time has come for the Attorney General to resign," said Anthony Thompson, the Democratic Party's 2nd vice chair.
"At best, he has used poor judgment that compromises public faith in both the ongoing corruption probe and his office," he said. "At worst, he has participated in obstruction of justice."
LONNIE CARTER, RECENTLY RESIGNED C.E.O. SANTEE COOPER
Just when Solictor Pascoe's probe started pulling records of the publicly held utility Santee Cooper, the C.E.O. Lonnie Cooper suddenly resigned last month. His group was famously represented by the Quinns.
Santee Cooper chief executive Lonnie Carter will get roughly $800,000 a year when he retires, according to documents released by the state-owned utility.
Carter, 58, last week became the first utility executive to step down after Santee Cooper and SCE&G announced they were abandoning the construction of two nuclear reactors in Fairfield County. The decision came after the utilities spent $9 billion and nine years on the effort. Rate hikes for all users of the utility are expected to pay for the failed effort.
*After our article was published, we were contacted by Mollie Gore, Corporate Communications Manager of Santee Cooper.  Santee Cooper is a state owned utility.  She stated that the utility itself has not had any dealings she was aware of with the office of indicted Republican lawmaker Rep. Rick Quinn, R-Lexington.
THE NEXT MOST NERVOUS
S.C. Governor Henry McMaster
Sources close to the Trump campaign have informed MyrtleBeachSC.com that S.C. Governor Henry McMaster, a close ally of Richard Quinn Sr.,  will be a soon shoe to drop in this investigation.  His ties to the Quinns go decades past.
HUGH LEATHERMAN, President Pro Tempore of the South Carolina Senate
Longtime Quinn associate Hugh Leatherman is without any question the most powerful person in S.C.  Leatherman also has close ties to Luke Rankin, S.C. Senator from Conway, S.C., Alan Clemmons, and Brad Dean, Myrtle Beach Area Chamber of Commerce, C.E.O.
LUKE RANKIN, District 33 S.C. Senator Serves On Powerful Ethics & Judiciary Chairman
If Friday's conviction of Jim Merrill does not make Senator Luke Rankin nervous,  it is only because he believes his chairmanship of the S.C. Judiciary committee might save his hide.  The Judiciary committee picks the judges statewide and the S.C. Supreme Court as well. If he knows for certain the political game is rigged, he has no worries.  The fact that the F.B.I. is now also involved might be of concern.  He is another long time Quinn insider and a local Myrtle Beach Area Chamber of Commerce insider.
ALAN CLEMMONS Myrtle Beach Area S.C. State Representative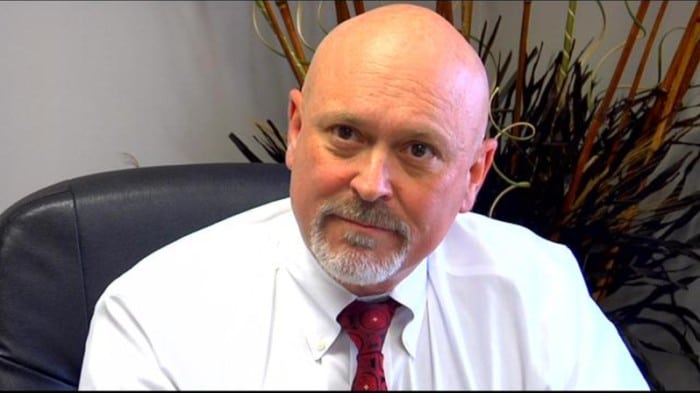 Alan Clemmons is a decades long, extremely close ally of now convicted felon Jim Merrill. Political sources in the state inform MyrtleBeachSC.com that insider, financial dealings between Clemmons and Merrill exist and are in the State Law Enforcement Division's hands.   *Clemmons, however, also serves as the House of Representatives Chair of the Judiciary Committee's elections laws subcommittee.  This is a strong card Clemmons holds as matters move forward.  Clemmons is notably close to Brad Dean, C.E.O. of the Myrtle Beach Area Chamber of Commerce.   Clemmons accepted $24,000 in ($1,000 dollar increment) cashiers checks typically handed out by Brad Dean just before a 1% tax was approved in the House of Representatives providing the Myrtle Beach Area Chamber of Commerce over $25 million annually in tax welfare.   Many of the businesses the cashiers checks were written on were either closed or were later found to not have the funds to write such checks.  The true sources of the funds have never been discovered.
BRAD DEAN MYRTLE BEACH AREA CHAMBER C.E.O
With Summer 2017, now in the books,  the city of North Myrtle Beach posted it's best summer ever.  Meanwhile the city of Myrtle Beach will certainly be down 20 percent or more. Clearly the $25 million in annual tax welfare Senator Rankin and Representative Clemmons worked tirelessly in Columbia to get passed is not working.
With no infrastructure improvements on the horizon for the city of Myrtle Beach, the brand continues to spiral down as its neighbor in North Myrtle Beach continues to skyrocket forward.  With that, locals can expect better businesses to want to locate in NMB, more homes to be sold west of NMB, and even more top end tourists choosing NMB in 2018.
If Mr. Dean isn't sending out resumes,  he should be.  Why?  As MyrtleBeachSC.com covered this past Spring,  Mr. Dean and the Myrtle Beach Area Chamber is now caught red handed paying felon Jim Merrill $60,000.00 of those very tax monies provided by the S.C. General Assembly.   At the request of the State Law Enforcement Division of S.C.,  MyrtleBeachSC.com turned those records directly over to the Pascoe investigation ourselves last Spring.   Read about the scheme at the link above.
Like Santee Cooper's Carter,  the Myrtle Beach Area Chamber's Dean is also among the most highly paid people in the nation.  While the average S.C. employee makes just over $30,000 annually,  Mr. Dean brings in a hefty $419,000 with up to $80,000 in annual bonuses.  National watchdog groups find it incredible that tax subsidized C.E.O.s are now among the highest paid workers in America.
Politicians statewide are looking closely at the November 7th city-wide elections being held here in Myrtle Beach.   If this election does turn out to be a change election,  look for every "republican in name only" in Horry County as well as the State of S.C., of which most are R.I.N.O.s,  to press the panic button for 2018.
*EDITOR'S NOTE:  Mrs. Shelly Roehrs,  Chairman, Spartanburg Democratic Party,  correctly informs us that Representative Alan Clemmons is no longer serving on the  House of Representatives Chair of the Judiciary Committee's elections laws subcommittee.  His assignment there ended in 2016
Comments
comments