PROTESTING CHINESE INVESTORS CHANT:  "Yiqian Funding return our money."
Myrtle Beach Chinese Golf Deal Goes Sour
A copy of yesterday's Sun News article concerning the financial uncertainty of 22 Myrtle Beach golf courses was translated into mandarin and sent to the Chinese consulate.
The video above shows an angry group of Chinese investors surrounding Yiqian Funding's headquarters chanting "Yiqian Funding return our money."
The Yiqian Funding organizational name literally means "Easy Richness" in English.
SAVE ON SWIMWEAR

Dokotoo Womens Stripes Lined Up Double Up Tankini Top Bikini Swimwear $21.00
Myrtle Beach Mayor John Rhodes, along with Myrtle Beach Chinese realtor Jane Zheng, made multiple trips to China in a successful attempt to encourage Chinese citizens to invest in Yiqian Funding.   $100 million in funds raised were invested in 22 Myrtle Beach area golf courses.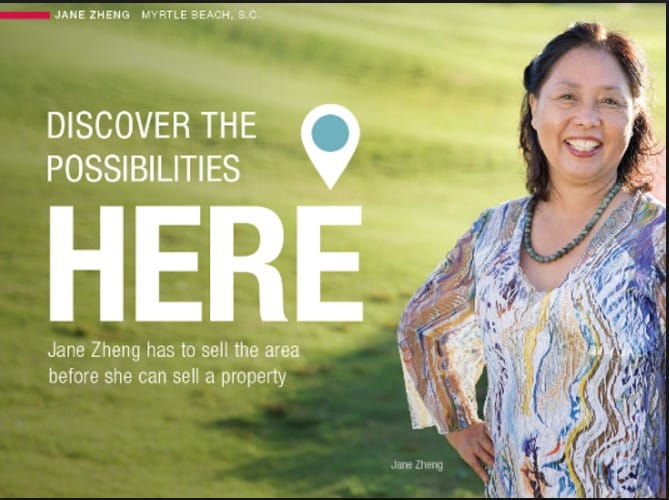 Paul Gable of GrandStrandDaily.com reports that the company raised 10 billion Yuan ($1.5 billion U.S.) from approximately 60,000 investors over a six-year period. Estimates are that at least $300 million was taken out of the PRC for investment in the U.S.  $100 million of that was invested here in Myrtle Beach on 22 area Myrtle Beach golf courses.
The Sun News reported yesterday of legal actions taken by Dan Liu, President of Yiqian Funding, that tie up over $140 million dollars worth of assets to Liu (personally) in promissory notes he wrote acting as agent for the Chinese group Founders Group International (FGI).  FGI is the legal operating name used by the 22 Myrtle Beach golf courses.  Reports are that Liu put none of his personal monies into the FGI group, but now holds notes of $140 million against the company the Chinese trusted him to manage.
WHY TIE UP THE GOLF COURSES?
The Chinese Government wants Liu for arrest. As the Sun News reported:
Four of Liu's associates have been arrested in China and Liu is sought for arrest, according to a release by a Nanjing prosecutor's office in the Jiangsu Province.
Liu's status in the U.S. appears to be in transition.
According to U.S. Citizenship and Immigration Services documentation, Founders Group International LLC has filed an I-140 Immigrant Petition for Alien Worker form on Liu's behalf requesting an EB1(c) visa for managers and executives being transferred from a foreign company to a related entity in the U.S.
SANDHOLE! – Cornhole For The Beach

$24.95
The I-140 petition was filed in December 2015 and is still pending, according to USCIS records. If approved, the process can be fairly quick for conversion to a green card and permanent residency.
However, the process includes a background check, and the applicant and his family members must prove that they do not have prior immigration or criminal violations or other issues that may restrict them from receiving a green card. Similar legal issues also are required to be disclosed on an I-485 green card application that would be considered following a visa approval.
Liu's legal problems in China and Dou's lawsuit could impact the USCIS' consideration for a visa and subsequent consideration for a green card.
In short,  Mr. Liu could be called home to China anytime to an unwelcome return.
STRANGE BED-FELLOWS
Should he be returned,  the Sun News also reported:
On May 1, Liu assigned power of attorney to his wife, Xuan Zhuang, primarily and friend Dean James "D.J." Karavan secondarily, allowing them to act on his behalf and manage his finances in the event he is not available or of sound mind.
If Liu were to leave the U.S., his wife likely would have to leave with him since her immigration status is believed to be directly tied to his, possibly leaving Karavan as the overseer of Liu's U.S. finances, which conceivably could include the 22 Myrtle Beach golf courses and all of FGI's current holdings.
Karavan is a real estate investor and developer who has been involved for many years in the ownership and operation of numerous properties and businesses on the Strand.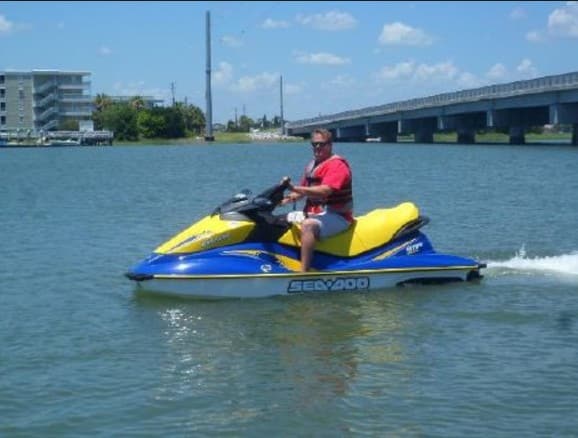 Karavan is a life-long friend of County Council Chairman Mark Lazarus.  He has owned businesses ongoing with the Horry County Council Chairman.  In a MAY 08, 2011 Sun News article concerning suspicious campaign funds handed out by Brad Dean of the Myrtle Beach Area Chamber of Commerce, Lazarus and other business partners – including Dean Karavan and Edward Williams – say they knew nothing about their corporations' purported [suspicious] contributions until after reading about them in the newspaper beginning in late 2009.   "I have no idea where the money came from," said Mark Lazarus, a partner in two of the corporations. "I'd like to know. That money was never in the [corporations'] bank accounts."
Horry County records pulled by MyrtleBeachSC.com show that Lazarus is still in business with Shep Guyton and Dean J. Karavan or was as late as 2013.
Shep Guyton was Dan Liu's Lawyer who created the promissory notes for Liu against FGI.  As the Sun News reported yesterday: A pair of Myrtle Beach real estate attorneys find the transactions highly unusual and are unsure if they would hold up if challenged in court. Neither George Cox nor Dennis DiSabato Jr., who also is a Horry County Councilman, have ever seen a similar transaction, and Cox has practiced law for 45 years.
"Maybe that's how they do things in China, but I don't know if that's going to fly here," Cox said. "On its face it certainly appears to be unconventional financing, but I can't say it's illegal. It will take more legal scrutiny. But it certainly causes concern."
DiSabato doesn't believe the creation of the mortgages is illegal if Liu has the authority to act on behalf of the company, but it could become illegal if someone was defrauded through their creation and assignment to Liu.
"He's the note holder and the borrower, and the person who ultimately if he doesn't get paid can foreclose," DiSabato said. "I've never seen anything like that. It does seem highly unethical."
Councilman Lazarus promised local residents he would "keep an eye" on Liu as the first rumblings of these matters surfaced over a year ago.  When MyrtleBeachSC.com reached out to County Council Chairman Mark Lazarus regarding why he knew nothing of $140 million recorded at the Horry County court-house by Guyton, he said, "Mr Liu is a private business that bought businesses that anyone could have bought. I certainly had nothing to do with it. Did not even know about it until after the fact.   The only oversight the county has at this point is as any business that operates in the County – Business license, zoning compliance, hospitality fees etc."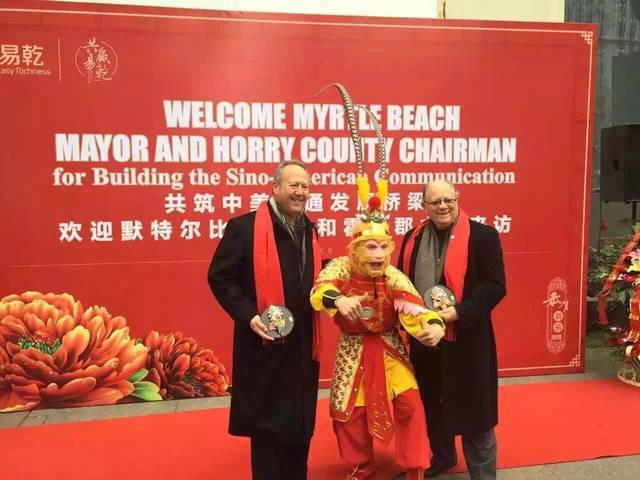 Comments
comments