The New York Times reported just four days ago,
The unsolved killing of a mother and son. Millions of dollars in stolen funds. Fresh investigations into a fatal boat crash and a housekeeper's deadly fall.
The mysteries swirling around a lawyer and his family in South Carolina have gotten only more tragic and perplexing this summer, and with them have come two arrests, stunning twists and intricate theories — as many more parts of the case remain unsolved. At its center is the Murdaugh family, whose members have served in powerful legal positions in the southern part of the state going back 100 years.
And at the center of the Murdaugh drama sits infamous S.C. Judge Carmen Mullen appointed by Horry County Senator Luke Rankin.
Rankin sits on the powerful Judicial Merit Selection Commission (JMSC).
S.C. is only one of two states in the union that allows legislators to pick judicial appointments.
The JMSC is is steeped in controversy for its ongoing approval of suspicious judges.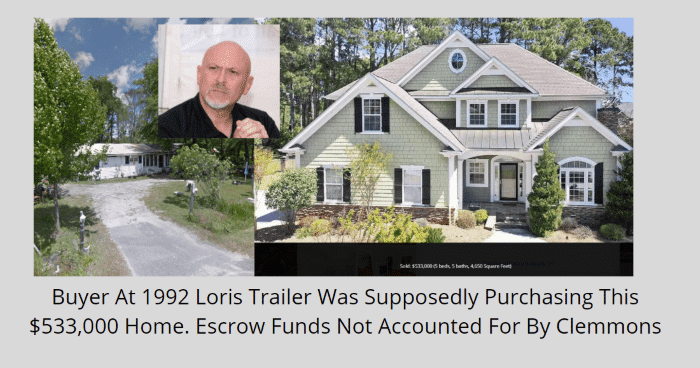 As we publish, Rankin wants to appoint former Myrtle Beach Representative Alan Clemmons to a judgeship. We reported earlier this month, Clemmons is documented as fraudulently not disclosing escrow monies so as to tie up the funding a Rankin opponent needed to invest in his campaign against Rankin in 2020.
Clemmons is now asking for and expecting a judicial appointment from Rankin.
AND NOW NATIONALLY QUESTIONED JUDGE CARMEN MULLEN
FIRST IT WAS COVER FOR THE NOTARIOUS QUINNS, SENATOR LUKE RANKIN'S CAMPAIGN MANAGER
Quinn has managed the campaign of Senator Luke Rankin since he was first elected. The Quinndom, as it has been called, is considered among the most notorious and dirtiest of campaign groups in the nation.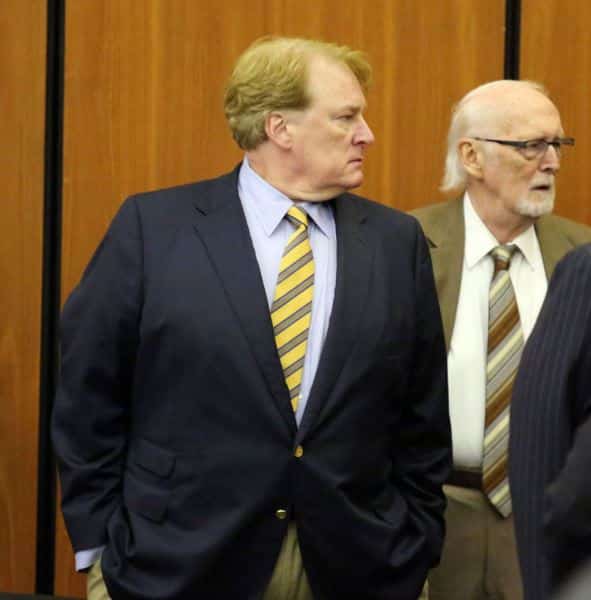 As Columbia, S.C.'s WIS T.V. 10 news reported: "The [judge's] conduct throughout the guilty plea and sentencing of Defendant Richard M. Quinn, Jr. flies in the face on constitutional law and South Carolina law," Pascoe wrote in the motion.
Quinn and his father were both in the courtroom, but both played minor roles. It was Pascoe and the judge, Carmen Mullen, who stole to show when they quickly became ensnarled in a legal spar.
Weeks ago, Judge Mullen gave Quinn, Jr. a sentence of two years of probation, 500 hours of community service, and a fine on the one misconduct in office charge. To Pascoe, it was a letdown, and it was a decision he almost immediately challenged. During that hearing, Mullen didn't give him an opportunity to address the court, so he filed his 'motion to reconsider' days later.
Prosecutor David Pascoe argued the judge didn't consider all of the information he presented in giving Quinn a sentence. In the December plea, Pascoe gave a 30-minute PowerPoint presentation that painted Quinn as one of the worst of the worst and most corrupt politicians at the State House. It included a number of allegations that the defense denied.
He's said Judge Mullen, by law, should have considered his presentation in her sentencing decision. Once you plead guilty, you lose your presumption of innocence, Pascoe argued.
NOW JUDGE CARMEN MULLEN AGAIN AT THE CENTER OF BAD BEHAVIOR IN MURDAUGH MURDER CASE
A the State Newspaper reports: A lawyer representing the two heirs of Alex Murdaugh's dead housekeeper and nanny said Tuesday he's located the missing judge's order that approved a $4.3 million settlement in a case where the heirs were to get $2.76 million but got nothing.
"I will be turning this order over to the South Carolina Law Enforcement Division," Columbia attorney Eric Bland said., "Given the fact that SLED is not only investigating the housekeeper's death, but also what happened to the money in the subsequent insurance settlement."
"A disbursement signed by the judge says my clients were supposed to get $2.76 million of this," Bland told The State. "Somebody else got that money."
Bland said Tuesday he received a copy of the judge's order from a lawyer representing Chad Westendorf, the Hampton banker and Murdaugh's friend who served as the personal representative, or administrator, of the Satterfield estate.
Westendorf, along with Murdaugh, is a defendant in the lawsuit Bland filed last week.
Another defendant is Corey Fleming, a Beaufort attorney and longtime friend of Murdaugh's, who handled legal aspects of the insurance settlement.
Legal fees of $1.4 million were paid, presumably to Fleming, Murdaugh's selection for being the attorney for the estate, according to the judge's order that Bland gave The State.
The order, dated May 13, 2019, was apparently signed by South Carolina Judge Carmen Mullen, Bland said.
Underneath the signature are the words, "Presiding Judge."
However, the signature is scrawled and not immediately recognizable as Mullen's. Mullen resides in the Lowcountry 14th Judicial Circuit that includes Hampton County, as well as Beaufort County.
Mullen could not be reached for comment by deadline.
The order and other documents pressing a legal claim — what is called a "wrongful death" and "survival" action — were apparently never filed in state court, so there is no public record of how the case was finally settled, said Bland.
"Nothing is on the court record," Bland said, "who said the judge's order does not have a case file number."
"It is highly unorthodox for a judge to have had some type of approval hearing because there apparently was no pending petition seek approval of $4.3 million," Bland.
Bland said he had no idea why the judge's order was never filed and never became a public record.
State law sets out a series of public steps that judges and lawyers are supposed to follow in wrongful death cases. Under state law, settlement documents are supposed to be a matter of public record filed in state court.
Comments
comments