In May and June, Horry County residents were blitzed by campaign signs, T.V. ads, mailers, and local politics across social media ad nauseum.
In person voting begins today as the polls open. Little, however, is being spent in local political advertising. The very below explains why:
These are the 7 early voting locations across Horry County:
South Strand Recreation Center
North Strand Recreation Center
Carolina Forest Library
Aynor Town Hall
Loris Public Safety Center
Grand Strand Senior Center
Conway Registration & Elections Office
NO TALK OF LOCAL POLITICS – TWO DIFFERENT PARTIES
As it relates to national elections, the key parties are Democrats and Republicans. These are not the two political parties in Horry County, however.
When it comes to primaries, the Myrtle Beach Area Chamber of Commerce has more than a 30 year history getting their favored Democrats elected, running as Republicans.
Case in Point – Carla Schuessler
Would you rather vote for someone who is pretending to be a Republican, but is historically known to support Dems or an actual Democrat who is honest about who they are? pic.twitter.com/GzzEhMNIrm

— Ashlyn Preaux for SC 61 (@ashlynforsc) October 22, 2022
Schuessler was the MBACC darling hand picked to run in the new Forestbrook to Conway District 61. As of 2021, Schuessler was a life-long Democrat and an Executive Committeewoman of the Horry County Democratic Party.
In 2022, Ms. Schuesslar ran as a Republican. She won the June primary against an underfunded true conservative. She is a shoe in to win S.C. District 61.
Ms. Schuessler is a card carrying member of the MBACC political party.
KEY MBACC PARTY MEMBER – Jenna Dukes
Mrs. Dukes is yet another member of the MBACC political party. She beat life-long, conservative incumbent Harold Worely for Horry County Council thanks to the tens of thousands provided by MBACC members.
Ms. Dukes will run un-opposed this Fall.
JUST A FEW MORE LIFE-LONG MBACC POLITICAL PARTY LIBERAL MEMBERS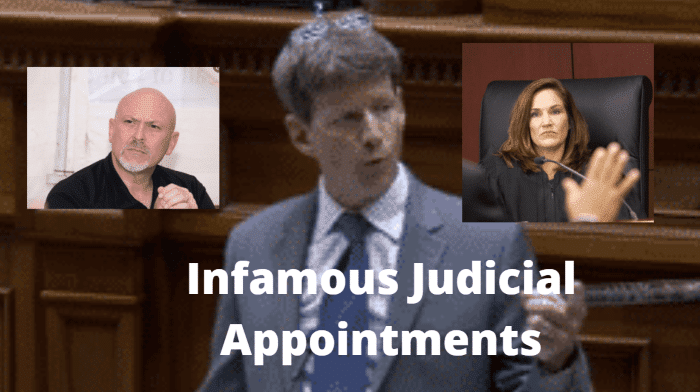 PRO-TRANSGENDER MYRTLE BEACH MAYOR BRENDA BETHUNE IS A MBACC POLITICAL PARTY MEMBER
WHAT DO ALL MBACC POLITICAL PARTY MEMBERS SHARE IN COMMON?
All of these party affiliates are Democrats who run as Republicans.
They are all highly funded by MBACC members
If these cross-over Democrats clear the primary hurdle in June, they generally run unopposed in the Fall cycle.
They dominate the elected landscape in Horry County
VOTING IN THE FALL IS IMPORTANT – RED WAVE
Voting this Fall is important, however, so that national Republicans can secure the red wave expected during these hyper inflation, wrecked economy, hyper lawless times.
Comments
comments