For Real Change, Myrtle Beach Works To Address Homeless Population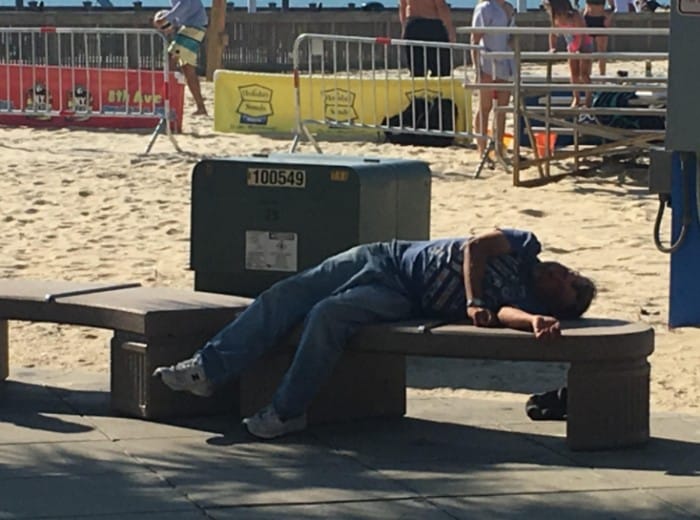 What does a North Myrtle Beach police officer do when he finds a homeless person wandering the streets of that city? He drops them off at New Directions in the City of Myrtle Beach.
Myrtle Beach runs between 1,500 and 3,500 homeless people at any given time of the year. Myrtle Beach is a town of just 30,000 people. The percentage of homeless per population in the city is higher than Los Angeles.
They hang out in places like the Myrtle Beach library and Chapin Park. The homeless community is frustrated because they are constantly being told to "go." Their problem is no one ever tells them where to go.
A new nonprofit re-development effort led by One Grand Strand will not succeed if Myrtle Beach does not address its homeless population.
A short term solution is being spearheaded by the Myrtle Beach Police Department. Officers with the city's unit that works with the homeless are bringing all the major players in the city to the table to get everyone on one page and help the officers gather information, including how best to help people.
"If everybody works together we can help more people. That's our goal," officer Brad Elliott said. "We don't want anybody on the streets of Myrtle Beach or anybody in our community that needs help that does not know where to go get the help from."
The idea has been tried in the past, to much success, other officials in the department said. They also praised Elliott's energy that he has invested in the proposal, which was first presented to city leaders in early March.
Comments
comments