Powerful Democrat Senator, Dick Harpootlian is joining alongside conservative S.C. Governor Henry McMaster, S.C. Attorney General Alan Wilson, and most members of the conservative Freedom Caucus in demanding that Horry County, S.C. Senator Luke Rankin work to pass legislation to reform the current process of how we select judges in South Carolina.
Senator Dick Harpootlian is most famous for his representation of Alex Murduagh during the high profile Murdaugh murders trial that garnered national attention.
Harpootian Opening Remarks at Murdaugh Trial
Murdaugh was found guilty of murdering his wife and son.
What is the JMSC?
The SC Judicial Merit Selection Committee is a committee established in South Carolina to evaluate and recommend candidates for judicial offices. Its stated goal is to ensure the selection of highly qualified individuals to serve as judges within the state's judiciary.
The committee is composed of ten members, with six being appointed by the South Carolina Bar Association and four appointed by the legislative leadership. The membership consists of both attorneys and non-attorneys who promise to uphold the integrity and independence of the judiciary.
As many of these JMSC members are lawyers, who later try cases in front of the very judges they recommended, however, advocates have called this system into question.
Even the Senate Leader stated recently that judgeships are being traded for legislative promises.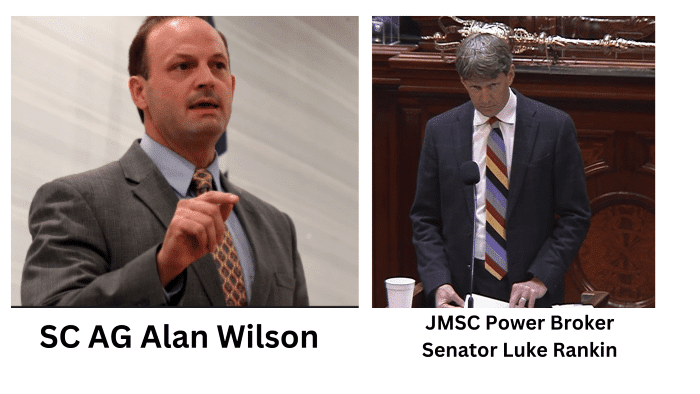 When a judicial vacancy occurs, the committee solicits applications from interested individuals and conducts a thorough evaluation process. This includes reviewing the applicants' qualifications, conducting background checks, and interviewing the candidates.
PROMISES MADE BY JMSC: Based on its evaluations, the committee submits a list of the most qualified candidates to the General Assembly, which has the final authority to elect judges. The committee's recommendations carry significant weight in the nomination and confirmation process, as they provide valuable insights into the candidates' abilities, character, and suitability for the judicial position.
A strong contingent of elected office holders now say these promises are not being kept.
Comments
comments