Myrtle Beach motel owner, Karon Mitchell, helplessly appeared before Myrtle Beach City Council in October 2015 asking for SLED to investigate the Myrtle Beach Police Department and department chief Warren Gall.  City Council refused her request.
At her testimony recorded here,  Mitchell states, "I feel I've got a cover up going."
We have since investigated Mrs. Mitchell's request and city council's refusal to grant that request.  We also did our own private investigation as to why Mrs. Mitchell would believe there was some sort of cover up in Myrtle Beach and the state of S.C.  Please note:  Mrs. Mitchell is a multiple generations long resident of South Carolina and Myrtle Beach. She did not just recently come to the table with such suspicions.
Our state wide investigation turned up the following below "six reasons" why Mrs. Mitchell would suspect a cover up.  Our report below explains the "System" in Myrtle Beach and South Carolina.  Not only how it works, but especially how it operates to protect itself from voters and others.
____________________________________________
Who in South Carolina Runs "The System"
When it comes to political systems,  in S.C.,  there really is no higher office than Speaker of the House.  Last year,  S.C. Speaker of the House,  Bobby Harrell was arrested on misuse of campaign monies.  He did a plea deal with the state of S.C. which locked him into an ironclad legal commitment that required him to turn over to federal and state authorities the illegal activities of others, including S.C. State lawmakers.
Bobby Harrell was on every state level corporate donor's speed dial.  He was also on the contact lists of powerful corporations, lobbyists, as well as corporate influencers,  like Myrtle Beach Area Chamber Of Commerce President Brad Dean.  Dean, himself, has also been under a six year investigation by the FBI for just such type of payoffs.
Fast forward one year later,  and on December 11, 2015, here is S.C. Attorney General Alan Wilson working to shut down the investigation of the many other S.C. State Legislators turned in by Harrell.  "The opinion from Wilson's office could end the investigation into the [other South Carolina] legislators,"  said John Crangle, S.C. director for the government watchdog Common Cause.
MyrtleBeachSC.com has been told by one inside  informant who has seen a yet unpublished State Law Enforcement Division Report,  that as many as 27  of  South Carolina's State Senators are on that list.  As there are only 46 Senators elected in the entire S.C. senate,  those 27 senators make up more than half of the Senators elected.   MyrtleBeachSC.com has also learned there are a minimum of 28 House of Representative members on the list as well.  PLEASE NOTE – THESE ARE PEOPLE WHO ARE ALL BEING PAID TO CORRUPT OUR POLITICAL SYSTEM and our S.C. Attorney General is recommending we not prosecute them?
If then, you believe that the S.C. Senate is bought and paid for,  no problem  Mrs. Mitchell,  simply take your case to the S.C. Judicial system.   The rub here is that according to Article V, Section 3 of the S.C. Constitution, the members of the Supreme Court shall be elected by a joint public vote of the General Assembly.
The General Assembly –  That would be the South Carolina Senate and S.C. House of Representatives.  In fact, before he was arrested,  Speaker Harrell boasted that he would never get indicted as it was the Assembly that appointed the S.C. Supreme Court and the Senate "ethics" committee would never vote to indict him.
Only because of a magician's hand trick turning the matter over to a lesser regional solicitor, First Circuit Solicitor David Pascoe, was Harrell ever brought to Justice.
Mrs. Mitchell has already taken her pleas to the local Myrtle Beach city government.  Why did Mrs. Mitchell find such a deaf ear here?   Perhaps it is because the very same corporate leaders buying up state officials are pouring unlimited resources into local governments as well.  The state and local city representatives are, in fact, largely playing on the same team.
For justice's sake,  perhaps she should organize the  local merchants.  Why not hold a people's protest?  Unfortunately,  you are going to find another road block here as well, ma'am.  Your local Chamber of Commerce is not only in on the game,  but they are in-fact the key broker between state government, local government, and the entire judicial system.
In fact,  these folks have recently gone completely  international in their connections and operations selling much of America's hard assets to Chinese Nationals.  Of all of those yet mentioned, who are in on "The System",  this group is the most polished,  the most powerful, and the one, of which, it's corporate members are using our own tax dollars to buy, manage, control and run the system.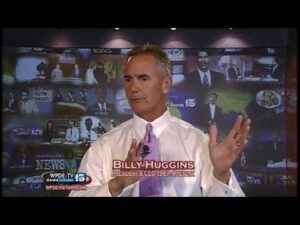 This leaves you very few options Mrs. Mitchell.  Ofcourse,  you always have the media,  right?
These stations are paid millions annually to promote the Myrtle Beach Area Chamber of Commerce.  Locals, in the greater Myrtle Beach area,  have started calling these two TV stations WPDE and WMBFnews,  Chamber of Commerce owned media.
The Money – A marriage of Big Business and Big Government  (Believe it or not, it's your money!)
Then, of course,  there are men at the helm of "The System" like Matthew Brittain.  Matthew Brittain,  and BRM Hotels,  manages the largest share of hotels in the Myrtle Beach Area Chamber of Commerce.  He is one of the largest property managers in the State of S.C.  His late brother was very involved in a scheme that now funds the Myrtle Beach Area Chamber of Commerce as much as $30 million of our tax dollars.   Since the tax was enacted,  we have had no growth in tourism in the city of Myrtle Beach.
With the sale of the Myrtle Beach National Company  last May
,  Matthew Brittain truly owns little and has little of his own money invested in Myrtle Beach.  Matthew makes his  living on the investments, pooled monies,  and public tax funds of others.   The hotels he manages are largely owned by the individuals who live in other states and have purchased a rental unit in the "hotels" he manages.   A large part of Matthew's marketing returns comes from the Chamber of Commerce's own advertising spend.  That over $20 million annual advertising spend comes from 
our tax dollars
.  For all of the media's concerns about those on welfare,  the Myrtle Beach Area Chamber of Commerce gets more in tax welfare than any other group who operate in the state of S.C.
Matthew and his family spent an untold small fortune just this past election cycle working to get Myrtle Beach City Council incumbents Mike Chestnut and Phil Render re-elected.  Family members sent out a series of 4 different post card attacks on the front runner,  Mark McBride, in a successful attempt to discredit that candidate.  The incumbents won in a landslide.  One local journalist laughed openly at the outcomes, "If the tax monies supporting Matthew's Brittain's businesses are to continue to roll in,  we must keep the incumbents in office."
There are, as a fact,  several such corporate operatives in the State of South Carolina running, managing and controlling all levels of state and city government.  These are among the system's best contacts and most cherished behind the scenes relationships.  Over the last 5 years,  Myrtle Beach's very own Mayor has made 5 trips to China on behalf of this man, as well as,  Burroughs and Chapin Corporation.
THE COVER UP
While "The System" continually divides and defines the world as a "Democrats against Republicans" scenario,  the real issues surrounding American freedom should be defined as "The System" versus everyday Americans like Karon Mitchell.  South Carolina is ranked 8th in the nation in political corruption.
The real cover up, Mrs. Mitchell, is that "the system" continually puts it's own self interests of both money and power above and beyond the interests of those it is supposed to love and serve.  "The System" loves money much more than it loves people.  "The System" respects men like Matthew Brittain and others in the system much more than it does the Karon Mitchell's of the world.
There is an arrogance and insolence about the people running this system.  Local merchants operating within the city of Myrtle Beach speak of it in private, hushed tones often after dealing with our different departments of our own city government.  These merchants worry about reprisals from the city, ongoing.  They often beg our team not to quote them on the record.  They live in fear.

Because of these two truths,  "The System" in South Carolina has become lawless.   "The System" is above the very own laws it writes and legislates.
What can be done about that Mrs. Mitchell?   For now  all we know to do, at MyrtleBeachSC.com,  is to write the truth about it.  We are one of the few news outlets in the State that will.
We wish we could offer you more.
Comments
comments