Communist Chinese To Take Over Downtown Area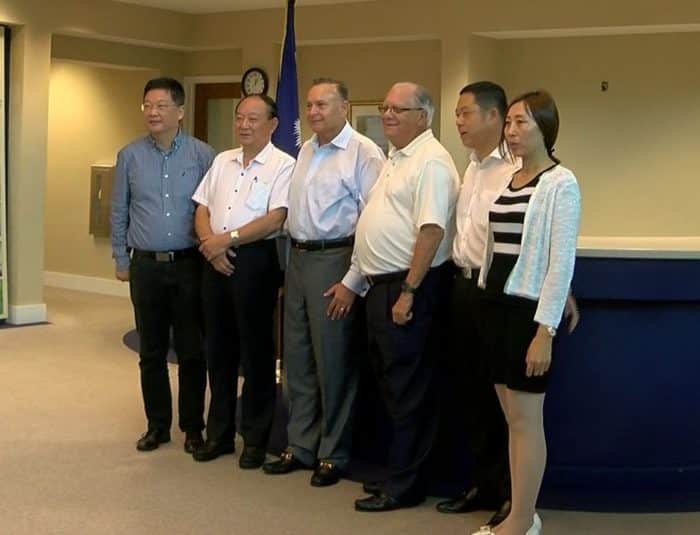 Long standing business owner lists concerns of downtown merchants and residents in regards to our city leaders' approach to government
Communist Chinese To Take Over Downtown Area
New MidTown Efforts Long Planned Have Started
Brad Dean, John Rhodes, Mark Lazarus, High Level Chinese Communist Government Officials, and two key area downtown corporations are meeting this week to decide the future of downtown Myrtle Beach, S.C.  If a key expected loan from Chinese officials is provided,  local merchants say communist Chinese to take over downtown area.
Brad Dean is the president of the Myrtle Beach Area Chamber of Commerce.  John Rhodes is the Mayor of Myrtle Beach.  Mark Lazarus is the head of the Horry County Council.  Zheng Yong Sheng is a Chinese Secretary General.  Sheng is one of the key Peoples Republic of China officials meeting with Myrtle Beach local leaders.
The city of Myrtle Beach,  working with support from a local corporation (Burroughs and Chapin),  formed a not for profit organization known as the Downtown Redevelopment Corporation (DRC) in 1999.  While little has been done in the way of redevelopment,  this strong arm group has effectively worked to shut down and run off many small merchants operating in the areas from 21st Avenue North to 3rd Avenue South.
The largest area landowner in Myrtle Beach has been in debt.  The group has needed millions of dollars (in a capital infusion) over the past 5 years.  Sources tell us that these Chinese nationals could be working on an agreement to provide this needed capital.
The city and the DRC began implementing processes to take away business licenses from downtown small merchants this summer.  Merchant parking has also been restricted and  removed in areas like the Super Block around 9th Avenue North.  Downtown parking that once was free in the Golden Mile section has also been restricted to paid parking only.
High level Chinese government officials are in town this week "officially" investigating the purchase of a property formerly known as Hard Rock Park.   Locals do expect that purchase to take place.   Behind the scenes, however,  these same high level Chinese officials have been meeting with Brad Dean, the mayor and key local businesses discussing how to recreate and reshape the downtown Myrtle Beach area.   This area, where the Myrtle Beach pavilion once stood,  is known as the mid town district.
Dean and Rhodes head back to China beginning this September 6th.   Dean says the Myrtle Beach Area Chamber of Commerce is paying for the trip, expected to cost just over $5,000.00.  The mayor will return from China on September 16th.
Over $1 billion in Chinese loans or equity will be needed to redevelop the downtown area.   Lease fees to operate a business in that district are expected to work much like current lease structures at Broadway at the Beach.
Burroughs and Chapin owns Broadway at the Beach.
Local media corporations,  who receive millions annually from the city through the Myrtle Beach Area Chamber,  have largely been silent on all issues that concern downtown Myrtle Beach redevelopment.  Local media even complied with Mayor Rhodes' request on a media "black out" of his last official 10 day visit to China earlier this year.
MyrtleBeachSC.com sent a letter to all other local "Chamber of Commerce" paid media this week concerning their silence about this issue:  Communist Chinese To Take Over Downtown Area
Related articles across the web
Comments
comments