Developers of Myrtle Beach's newest coming attraction say construction could start as early as this Spring.
SurfWorks will be South Carolina's first surf and adventure park.
Along with a surf lagoon, there will be an on-site skatepark, an amphitheater and restaurants. The park is projected to open near Broadway at the Beach in 2025. __________________
A woman who was among four Americans kidnapped in Mexico arrived back home in Myrtle Beach yesterday.
Latavia 'Tay' Washington McGee was one of four people kidnapped while crossing the Mexican border.
U.S. officials have condemned the killing of two Americans traveling with McGee.
The cartel responsible for the armed kidnapping, (which occurred in Matamoros, Mexico), issued an apology letter and handed over five of their members to local authorities, according to images circulating online and a version of a letter obtained by U.S. officials on Thursday.
____
Myrtle Beach Fire Department crews were dispatched twice to Nola'z on 9th Ave. in downtown Myrtle Beach this past week.
The piano bar caught fire Monday morning and again on Wednesday.
The cause of the fire is under investigation.
______________
Senate and House bills sponsored by Horry County Senator Luke Rankin and Horry County State Representative Heather Ammons Crawford, which would have increased the cost of electricity to South Carolina. residents, appear to be dead on arrival.
After hearings at the State House in Columbia this past week, Sources tell MyrtleBeachSC News that the bills lack the support to make it out of committee.
Horry County residents and the Horry County Electric Cooperative were equally upset about the proposed legislation. ______________
This weekend ushers in festival season along the Grand Strand.
On Saturday, March 11th,  North Myrtle Beach celebrates the 33rd Annual Saint Patrick's Day Parade Festival. The "rain or shine" event attracts more than 30,000 people annually. 
The Parade starts at 9:00 a.m.  The festival offers 130 food vendors, arts and crafts, and nonprofit &  other vendors. There will be a Kids Area with games and rides for all ages, and The Food Area will have delicious Irish treats, as well as festival favorites.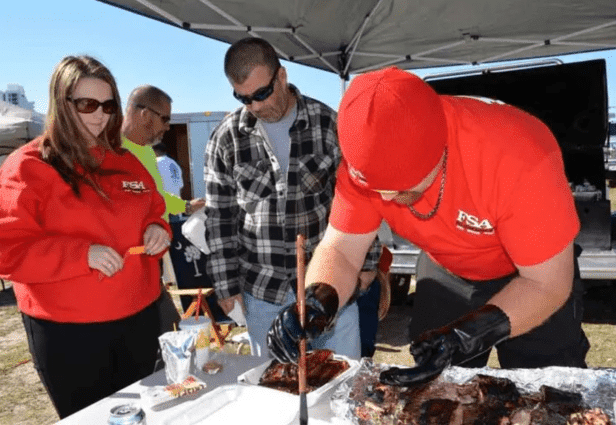 ———-This past week the Myrtle Beach Shrine club also announced the return of the annual Smoke on the Beach Barbecue Competition!   The event will be held on April 7th and 8th at the Myrtle Beach Pavilion Park.  [let same irish image stand for this segment]
For information about ongoing area festivals and events, visit MyrtleBeachSC News at MyrtleBeachSC.com_________________
AND FINALLY, Don't forget to "Spring Forward" by setting your clocks ahead for daylight savings time Saturday night.